If your network is down, your business is down. Luckily, Chicago Managed IT has the knowledge and equipment to prevent network issues or resolve them quickly.  Our technicians deploy and support a range of equipment designed to support your business network with enterprise-level security, speed, and dependability.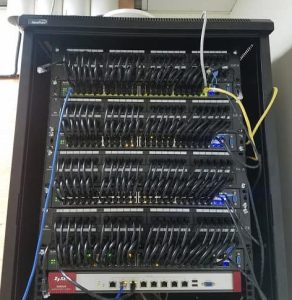 We supply and maintain the equipment needed to run your business while configuring it to match your needs. We start with a robust firewall that protects and enhances your network traffic, enterprise-grade wireless access points for comprehensive wireless coverage, and a properly managed network switch to organize your network.
Need a suitable guest network? We've got you covered. Need management and accounting on separate networks? We can do that. Need to prioritize traffic for a Zoom meeting? Consider it done. We can tweak your network to your liking with the right tools, all while keeping it safe and dependable.
Network Consulting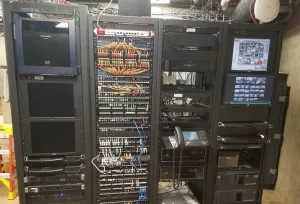 Part of our mission is to provide exceptional guidance on network best practices and making recommendations to improve the quality and performance of our clients network based on their current and near-term goals.  If you would like to learn how Chicago Managed IT can help your business network run optimally, give us a call today.